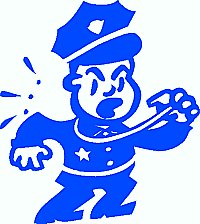 To facilitate smooth running of Ultimate Paradise Resort and a cordial atmosphere, we expect co-operation from all our valuable customers to observe the following Rules and Regulations :
- Music will only be played in the upper rooms & should be stopped by 10:30 pm
- No diving is allowed in any of the Swimming Pools. The Swimming Pools will be shut at 10:30 pm
- Please do not pluck any flowers or fruits.
- Please do not throw garbage, etc. around the place. We have provided dustbins at key spots.
- Please do not play any outdoor games in the lawns or other areas.
- We strictly do not allow trance or rave parties inside our premises.
- We are not responsible if any valuable is lost / stolen. Please take care of your personal belongings.
- We do not allow outside food and soft drinks. However, you may get your own favourite beverage along.
- As everything is Self Service, please help yourself.
- We strictly do not allow outside dogs in the premises.
- We do not provide locker facilities.
- Please return the lock/s and key/s before departure.
Thank You for your kind co-operation. Have an enjoyable stay !


<< Back To Ultimate Paradise Resort HOME <<