Bandra Rocks !
by Anil Goel
(Bandra)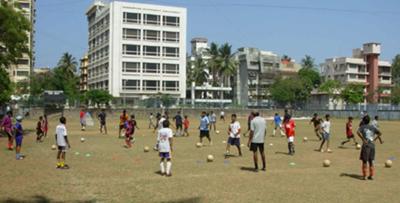 Football in Bandra
Bandra rocks, totally rocks :-) ... I never thought I'll be able to live anywhere else after growing up in town...but since I moved to Bandra in 2004 I can't think of a better place ANYWHERE ...


Take a left from linking road anywhere in Bandra and within minutes you're out of the hustle bustle of Mumbai and into leafy,... upmarket, purely residential lanes with knick knack corners, cute delis...and yet its got everything...hospitals, schools, colleges...the SEA...god, what would you need to go out of Bandra for?
Even the tall buildings mushrooming up nowadays somehow don't seem that ugly and threatening as they normally do...though I just hope the remanining bungalows never go away...wishful thinking i know but ...
Three cheers for Bandra...God's own suburb :))...
... and now everyone's looking forward to Celebrate Bandra 2009'