Bandra Buzz - HUMOUR
---
ADs | Survey
ALMs | Events | Humour | Issues | Offers | Reactions | Suggestions
Citizen Reporter
---
---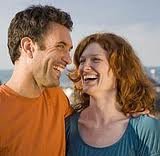 Bandra Buzz - your local neighbourhood newspaper will print any humourous incident that has happened in and around Bandra, if you inform us about it.
Use this platform to get your message across.
Know About Any Humourous Incident
in or around Bandra?
Do you have a great story about this? Perhaps, a little picture about something funny, pertaining to Bandra.

Share it!
---
ADs | Survey
ALMs | Events | Humour | Issues | Offers | Reactions | Suggestions
Citizen Reporter
---