Bandra Buzz - EVENTS
---
ADs | Survey
ALMs | Events | Humour | Issues | Offers | Reactions | Suggestions
Citizen Reporter
---
---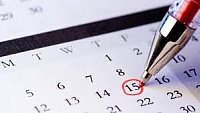 If you want to announce about any event happening in and around Bandra, Bandra Buzz - your local newspaper can spread the word across.
More than 50,000 Bandraites plus others from surrounding suburbs will be reading Bandra Buzz newspaper and online e-paper.
Do use this platform to promote your event and make it a super success.
Want to spead the word about
or want to write about
any Local Event ?
Do you have info about any local event? We will print it in our Events Calendar Section of Bandra Buzz - your local neighbourhood newspaper.

Share it!

Use Bandra Buzz as your best platform for effective community connect.
... and yes, it's FREE !
---
ADs | Survey
ALMs | Events | Humour | Issues | Offers | Reactions | Suggestions
Citizen Reporter
---