FREE Web Page !
FREE CLASSIFIEDS - Post your FREE Photo ADS around the world!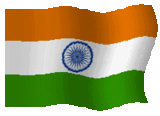 Yes, you're right !
Business Owners,
If your business is in or around Bandra
you can create your own internet presence
by building your own Web Page on BandraNet.com
~~~~~~~~~~~~~~~~~~~~~~~~~~~~~~~~~~~~~~~~~~~~~~

With Broadband high-speed internet connectivity increasing
and Bandra having among the highest density
of net-surfers in Mumbai,
this perfect platform can boost your business
to new heights !
...and Yes, it is FREE !
Just, fill in your details below
Send via E-MAIL:
( send upto 4 pics (each < 50Kb ) as an attachment to: bandranet.com@gmail.com )
...and your webpage will be on the net very soon.
You can include this webpage address on your stationery (visiting cards, letter heads, envelopes, handbills...)