Bandra Buzz
- survey for your local friendly neighbourhood newspaper
---
ADs | Survey
ALMs | Events | Humour | Issues | Offers | Reactions | Suggestions
Citizen Reporter
---
---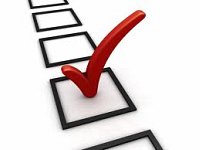 Very soon, all you Bandraites can once again look forward to your very own local friendly neighbourhood newspaper - Bandra Buzz.
We would like to launch Bandra Buzz - offering you an informative and interactive platform to help create a better Bandra.
Your views & ideas are important to us. Hence we've compiled a survey, so that we get to know what Bandraites want. Please choose / fill in your inputs, etc. in the survey form below, to help us give you exciting reading matter, issue after issue.
---
ADs | Survey
ALMs | Events | Humour | Issues | Offers | Reactions | Suggestions
Citizen Reporter
---